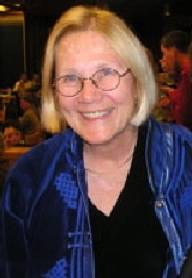 COME HEAR A TALK BY COLONEL ANN WRIGHT ABOUT HER FORTHCOMING BOOK. BUT DOES THE STATE DEPARTMENT WANT YOU TO READ IT?
"DISSENT: VOICES OF CONSCIENCE"
WHEN: Tuesday October 23, 2007, 7pm
WHERE: All Souls Church, Reidy Friendship Hall
1157 Lexington ave. @ 79th st.
ADMISSION: FREE
Modest refreshments will be served
In "Dissent: Voices of Conscience," we profile
government insiders and active-duty
military in the US, UK, Australia, and Denmark who
risked their careers and reputations to protest the
war in Iraq. Some exposed the Bush and Blair
administrations' illegal actions; others resigned
instead of collaborating; and military personnel
refused to fight in what they considered an illegal
war.
Ann Wright is a distinguished career diplomat and Colonel in the US Army/Army Reserve whose diplomatic and military assignments included Sierra Leone, Somalia, Grenada, and Kabul, Afghanistan. She resigned from the US Foreign Service on March 19, 2003, in protest over Bush administration policies abroad and at home.

" … this is the only time in my many years serving America that I
have felt I cannot represent the policies of an administaration of the
United States." (from her letter of resignation – March 19, 2003)
Sponsored by PEACE TASK FORCE of All Souls Church, RESISTANCE CINEMA, and ACTION FOR JUSTICE of Community Church of NY.
MainRegion
All Contents Copyright ©2006 Russell Branca. All Rights Reserved.