RESISTANCE CINMEA Presents: "ENCOUNTER POINT" A Just Vision Picture, Director Ronit Avni, Co-director Julia Bacha, Executive Producers Ronit Avni, Nehane Noujaim, Editor Julia Bacha, copyright 2006, 85 minutes
WHEN: Sunday March 23, 2007 1:15pm
WHERE: Community Church NYC 40 East 35th st. @Park ave.
ADMISSION: Free
Continuing the year's focus on the Israel Palestine conflict and the John Haynes Holmes Conversations In Peace, Action For Justice and Resistance Cinema present an inspirational film, winner of numerous awards and uniquely suited for this Easter Sunday.
Encounter Point is an 85-minute feature documentary film that follows a former Israeli settler, a Palestinian ex-prisoner, a bereaved Israeli mother and a wounded Palestinian bereaved brother who risk their lives and public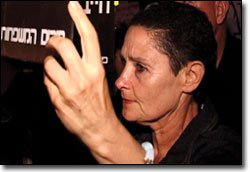 standing to promote a nonviolent end to the conflict. Their journeys lead them to the unlikeliest places to confront fear within themselves and hatred within their communities. The film explores what drives them and thousands of other like

-minded civilians to overcome anger and grief to work for a grassroots movement for nonviolence and peace. It is a film about the everyday leaders in our midst.
The film's protagonists, true civic leaders, endure suicide bombings and checkpoints to meet with militants on both sides, the wounded and apathetic masses. Audiences are left with a sense that the gulf between Israelis and Palestinians is at once bridgeable and tremendously wide.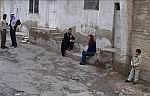 Reverberations from the Israeli-Palestinian conflict are felt worldwide. It is perhaps the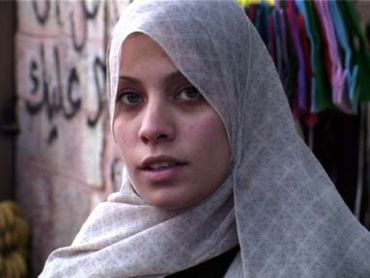 most divisive, polarizing and documented political issue of our time. Without dogma or righteousness, it implicitly asks why, with the world's cameras focused on this conflict, we have never heard about these courageous and vital efforts?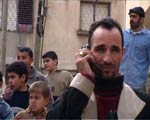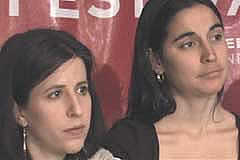 Directors Ronit Avni and Julia Bacha move beyond sensational, dogmatic and canned images to present a profoundly human film which has stirred audiences all over the world. Winner of awards from Tribeca to Jerusalem to Dubai, Encounter Point leaves no one untouched.
All Contents Copyright ©2006 Russell Branca. All Rights Reserved.