RESISTANCE CINEMA Presents CAPITALISM: A LOVE STORY, a film by MICHAEL MOORE, OVERTURE FILMS and PARAMOUNT VANTAGE, with THE WEINSTEIN COMPANY& DOG EAT DOG FILMS Production, (2009 122 minutes)
WHEN: Sunday June 20th, 2010 1:15pm
WHERE: Community Church NYC Gallery Room, 28 East 35th st. @ Park Ave.
ADMISSION: Free, donations appreciated
Michael Moore is a unique phenomenon in American documentary filmmaking and in American culture. He has a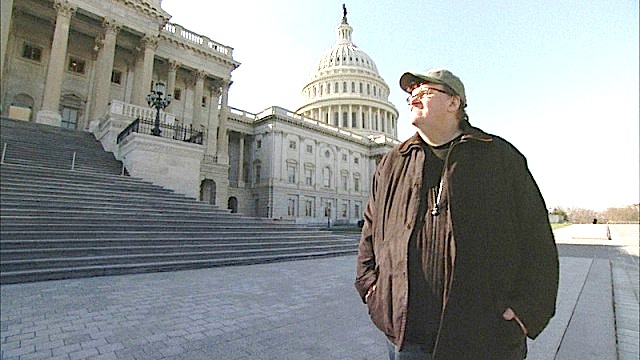 special gift that is unrivaled which is his ability to take on the big complex ideas that shape the world and communicate them to a mass audience. Moore's cinematic sensibility and skill has grown enormously over the years. His virtuoso ability to juxtapose comedy with seriousness, statistical data with moving personal stories and testimonies, talking head interviews with dynamic dramatic footage, allows him to sustain interest over 2 hours like no other documentarian around. Regardless of any criticism leveled at his films, both by political opponents and by those who sympathize with his point of view, one fact must be admitted. Michael Moore gets average Americans to ask better questions and to demand better answers from their leaders. For that alone he should be considered a national treasure.
Capitalism: A Love Story examines the impact of corporate dominance on the everyday lives of Americans (and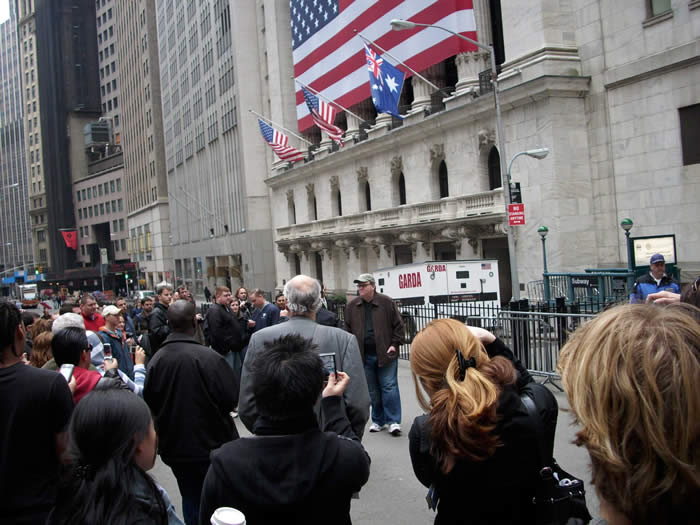 by default, the rest of the world). With both humor and outrage, the film explores the question: What is the price that America pays for its love of capitalism?
He begins this revealing documentary with the Roman Empire, and the beginning of greed. He takes the viewer to an era of American well-being without any competition from post-war Germany and Japan; prosperity; end of slavery, and the introduction of the Second Bill of Rights by President Franklin D. Roosevelt. But before this inclusion Roosevelt passes away, and the nation spins into anarchy, with indolent, right-winged, self-seeking politicians forming an unhealthy nexus with Corporations, and Wall Street, leaving the vulnerable without employment and health insurance, while putting billions at the disposal of banks and insurance companies - leaving them free to distribute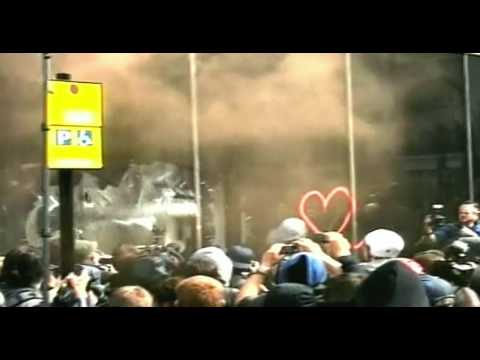 this wealth amongst their executives without any conditions and audits, as well as portraying Barack Obama as a Socialist. In this regressive era employers exploit their employees by paying them the minimum, but insuring them for large amounts, naming the organization as the beneficiary, demonstrating that they are more valuable after their demise. Middle-classed Katrina & foreclosure-ravaged Americans now must consider adapting to the new Bible (Wall Street Journal) and a new place of worship - Wall Street.
America is known as the land of the free and the home of the brave. To allow all our brave entrepreneurial pioneers this freedom, our early framers of the government adopted a democratic format. And somewhere along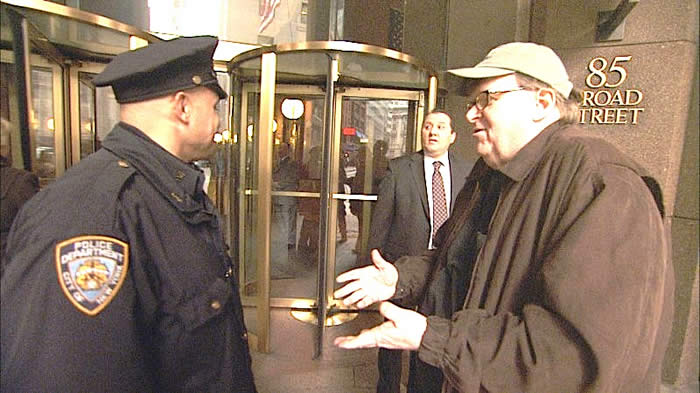 the way capitalism has hitched a ride so that many think it is as holy as the Constitution or the Bill of Rights. Moore calls pure capitalism evil. Its opposite is not socialism but democracy and the people must regain their sense of empowerment and act if they are to have any effect on the nation's future.
All Contents Copyright ©2006 Russell Branca. All Rights Reserved.