RESISTANCE CINEMA presents an American classic "THE GREAT DICTATOR" A United Artists film written, produced and directed by CHARLIE CHAPLIN. Starring Charlie Chaplin, with Paulette Goddard, Jack Oakie, Reginald Gardiner, Billy Gilbert, Maurice Moscovich. 1940, 120 minutes
WHEN: Sunday December 14th, 2008 1:15pm
WHERE: Community Church of NYC Gallery Room 28 East 35th st. @ park ave.
ADMISSION: Free, donations appreciated
SPECIAL END OF THE YEAR CELEBRATION: Modest refreshments served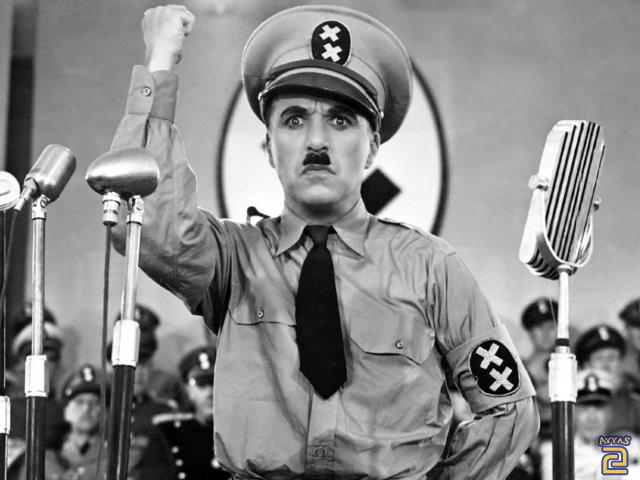 Charlie Chaplin made this film on the eve of World War II. Frustrated by the world's hesitance to criticize the imminent danger of the Nazi regime Chaplin felt he had to respond and did so in the genre which had made him a world celebrity and one of the most beloved figures the cinema has ever produced. A biting satire and a riotously funny spoof of Adolf Hitler and authoritarian culture, the film was Chaplin's first "talkie", as well as his most commercially successful film.
In the film, Chaplin plays both a Jewish barber suffering from amnesia after serving as a private in the German
army during WWI, and the look-alike dictator Adenoid Hynkel of the imaginary country of Tomainia with its insignia the "double cross". The paths of the two will eventually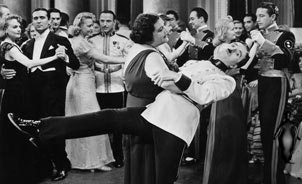 cross and the barber will be mistaken for the dictator. The parody is extended to figures like Benzino Napaloni (Benito Mussolini) dictator of Bacteria (Italy), minister Garbitsch (Joseph Goebbels) minister Herring (Hermann Goring) and the country of Osterlich (Austria) which is under imminent threat of invasion.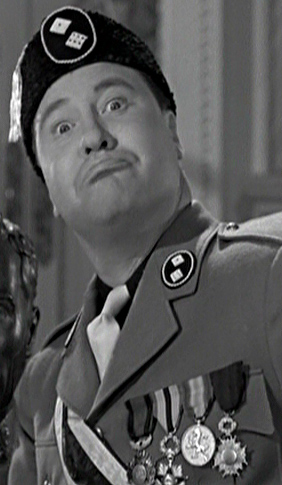 Chaplin's film advanced a stirring, controversial condemnation of Hitler, fascism, anti-semitism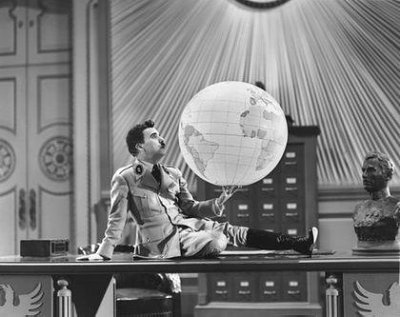 and the Nazis, the latter of whom he excoriates in the film as "machine men, with machine minds and machine hearts". The film's most celebrated sequence is the ballet dance between Hynkel and a balloon globe in his palatial office, set to Richard Wagner's Lohengrin Overture. Despite the fact that his country was currently at peace when the movie was made, Charlie Chaplin bitterly opposed the Nazi regime of Adolf Hitler long before most Americans did.
Info: Russellbranca@yahoo.com tel. 718-843-0515
All Contents Copyright ©2006 Russell Branca. All Rights Reserved.